This NZFW, I travelled light with a Samsung Galaxy Note8 and left my DSLR at home,
FOR ONCE.
I have no problem admitting that I was an iPhone user and I work with a Macbook Pro
at home and an iMac in the office. Macintosh is a big part of my creative lifestyle.
I was then surprised by how adaptable this phone is to my existing machines.
All I need is a USB cable and the Android File Transfer app to transfer images to my computer.
Google Photos is equivalent to the iCloud.
Tech aside, let's talk photography.
The camera is the thing that matters the most to me when it comes to a cellphone.
As a photographer delegate, I challenged myself to leave my DSLR behind and
bring my new Note8 along for a test run.
The delicious thing about this is that I don't need to bring a massive bag or
let a giant camera ruin my outfit.
In terms of photo quality, I shall leave that for you to judge 😉
Please note that all the photos and illustrations within this article are done on the Note8.

.
AKI'S NZFW '17 DIARY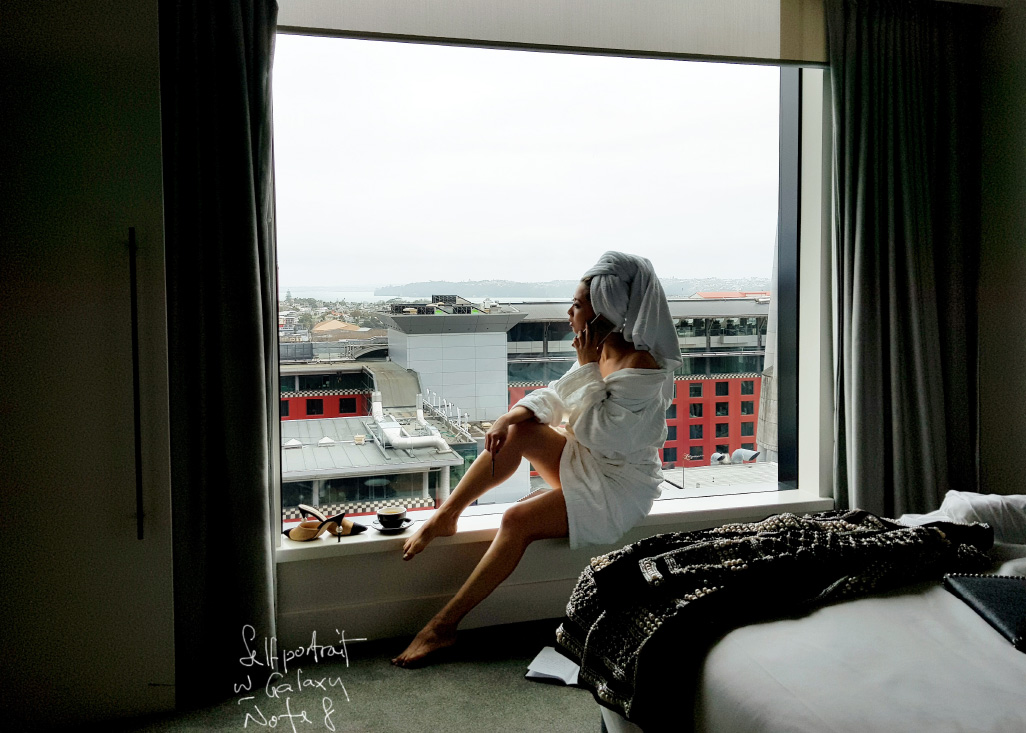 Thanks Tiffany and Co. for dressing me and SKYCITY for this amazing suite. Bring on NZFW!
.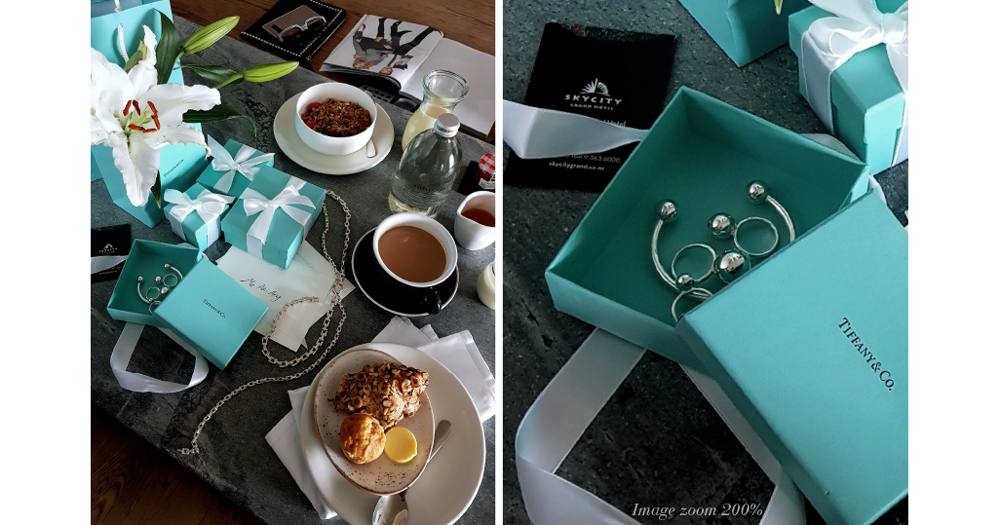 WIDE ANGLE GOODNESS
Did you see how long my legs are? That's a dream! No, not Photoshop.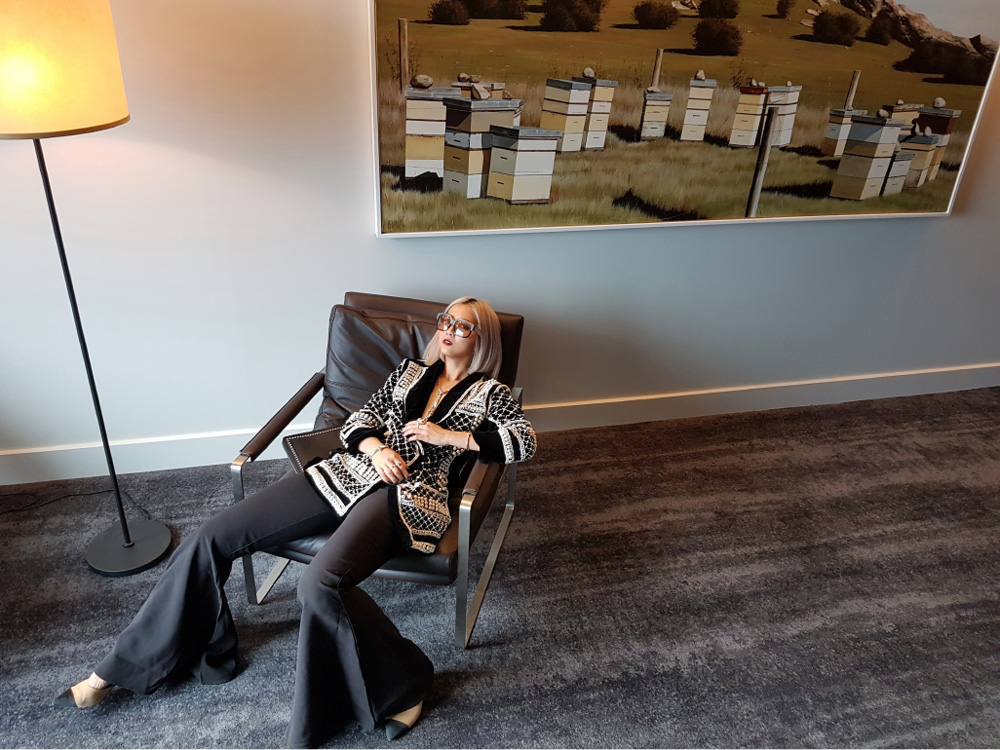 THE RUNWAY
That moment when you walk into the photographer pit with your photographer pass and everyone's wondering where your camera is…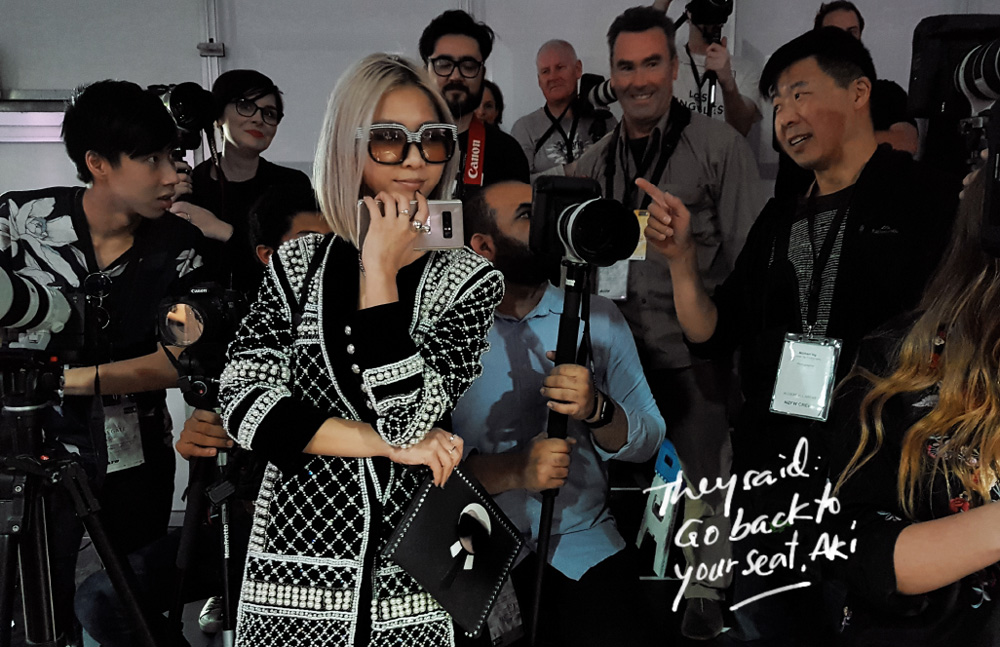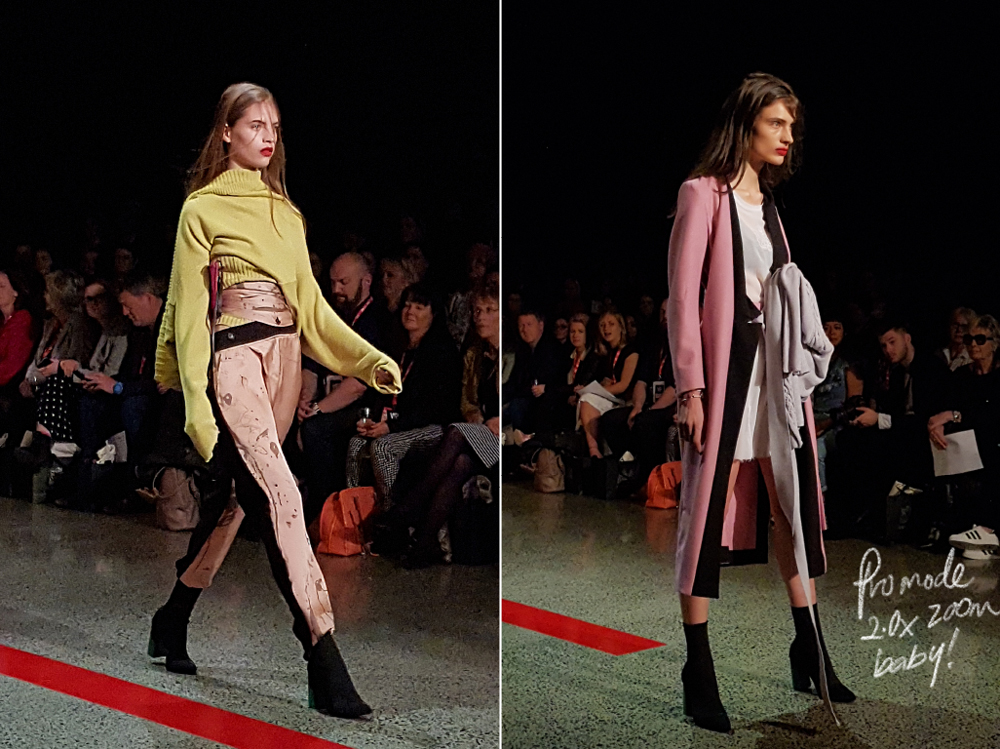 I was using the Note8 Pro mode with ISO 320 and 2.0X zoom. How's my runway photos?
LOW LIGHT CAMERA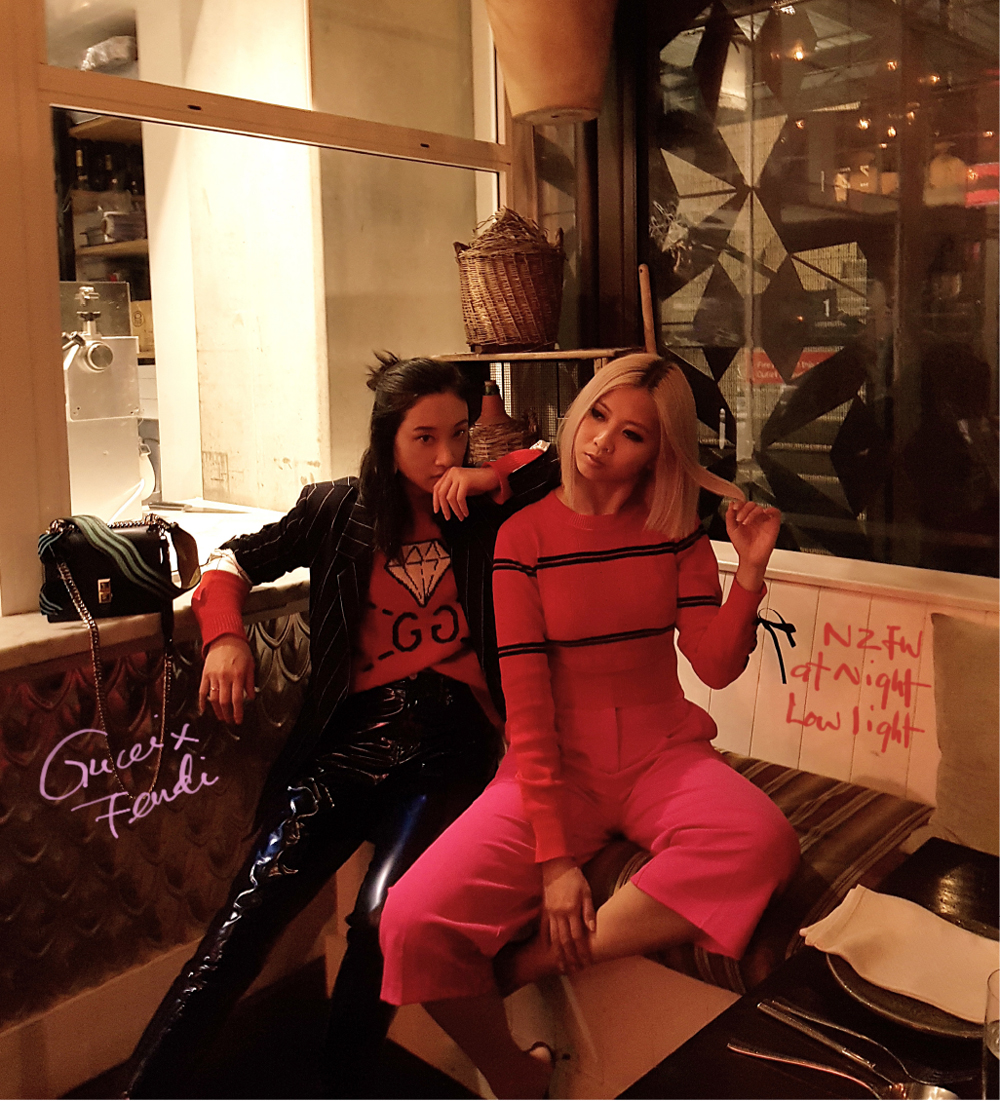 The truth is, fashion people eat too – we just take lots of photos before we dig in.
It was around 8pm and we chose to dine at the cutest Italian restaurant called Baduzzi.
I must say, taking cellphone photos in a romantic setting is never fun, but we were all pretty stoked about the outtakes.
The coolest thing about the Pro mode, is that you can choose the tone (warm / cold)
before snapping your pictures – major jaw dropping moment!
That's it. I'm bringing the Note8 to the coming Milan Fashion Week.
Ciao!
Aki xoxo
.
DAY 2 wearing: H&M x Balmain jacket, Charlotte Lane wide leg pants, Tiffany T collection necklace, Tiffany Hardwear bangle and rings (left hand), Tiffany T rings (right hand).
DAY 3 wearing: Fendi sunnies, sweatshirt, shoulder bag and bag strap, ASOS pants and Chanel mules.