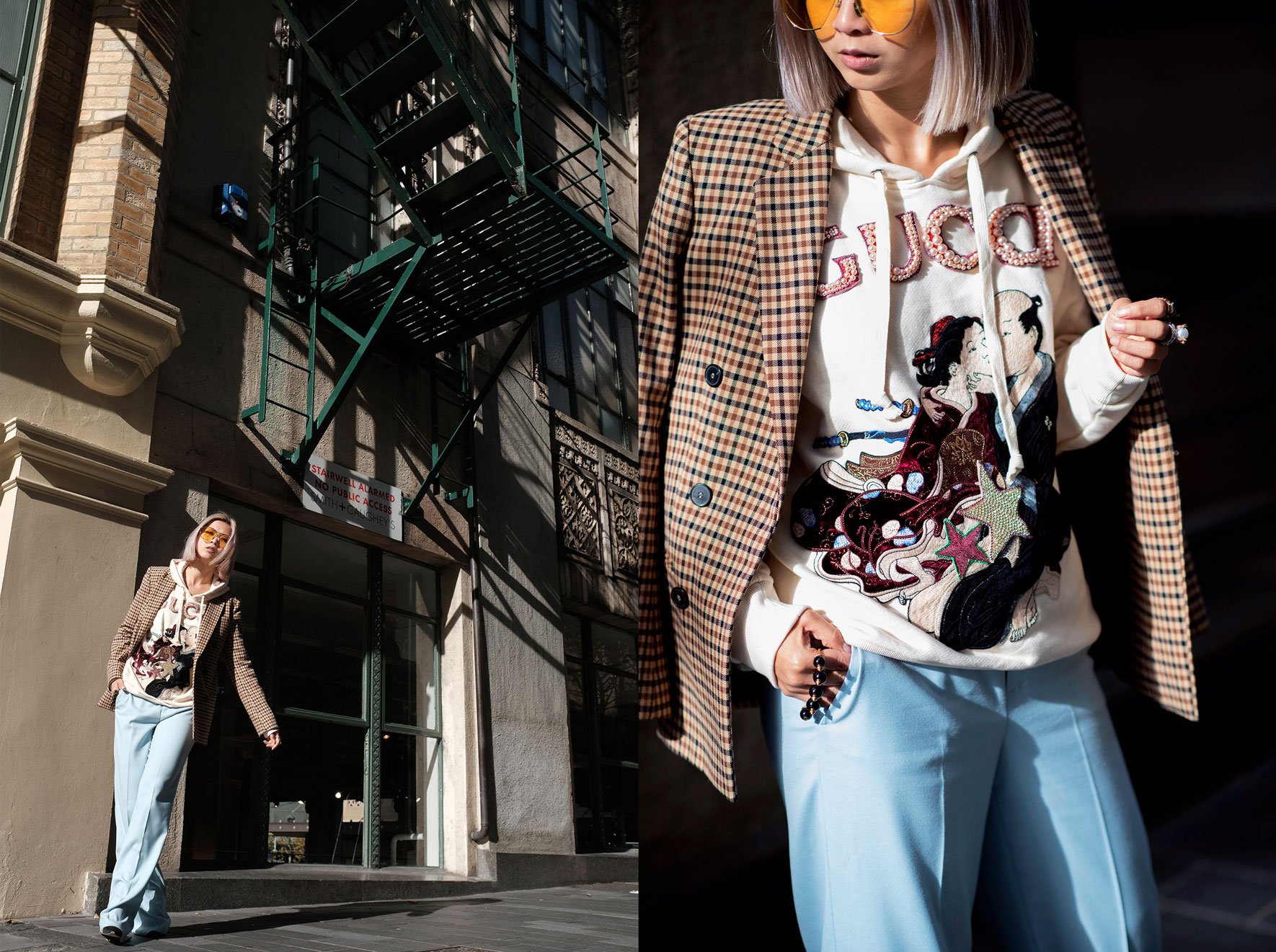 Yes, luxury streetwear is a thing and it's a powerful status symbol by the millennials to show that they are also taking risks in fashion, collecting trendy pieces that stretch far from the classic leather accessories and haute couture dresses.
I first noticed the high-end streetwear trend when I saw the fire engine red Louis Vuitton x Supreme collaboration on my colleague. The trend become highly noticeable in my radar when my favourite brand Gucci introduced multiple hoodies into its new collection. During the SS19 Paris Fashion Week, Balenciaga logo-print hoodie flooded the street, with Off-White and Vetements each have their own iconic twist too.
This embellished Gucci hoodie pictured here, is retailed at US$2,360.
SO WHAT IS LUXURY THESE DAYS?
This behaviour and mindset within the fashion industry are changing with the influence of streetwear reshaping the luxury market as a new status symbols. With fashion houses like Gucci, Off-White, Balenciaga, Vetements that constantly gather inspirations from underground, subculture and streetwear style, a new point of view has arisen.
Nowadays, brands can often sell non-luxurious products without any damage to their prestige – athletic pieces like sneakers, trainers and hoodies have now topped the most sought-after products from high-end labels*.
For me, luxury can be a $50 lipstick or a $2,000 hoodie as long as it makes me feel great.
It will interesting to see how long this trend lasts.
Best, Aki
References:
* https://www.refinery29.com/2018/04/197258/most-popular-fashion-2018