A question I often asked myself when I was a young advertising creative.
Creative industry, whether it's consultancy, photography, illustration or influencer marketing is one of those funny industries that's still hard to pinpoint a talent's worth in 2018. Take logo creations as an example, one could fluctuate between $0 to a 5-figures value.
I'm an art director slash creative consultant slash photographer that has a little social media following, which means, I have experienced sitting on both sides of the table, being the marketer and the influencer. More often than not, the influencer side does not start with a paycheck, regardless of how professional the photos are.
THE VIEW FROM BOTH SIDES OF THE TABLE
Although, I get it, from a marketer's perspective, as it's crucial to ensure the initial influencer-brand interaction produces a decent Return on Investment (ROI) before expanding the partnership.
From a digital creative's perspective, engaging daily with things that are unpaid is part of the legwork to support our brand integrity and build a relationship with our potential clients. Having said that, drawing a line between your professional service and social media influence is equally important.
Although, could you not argue that the latter may be classified as a professional service too? Just a food for thought.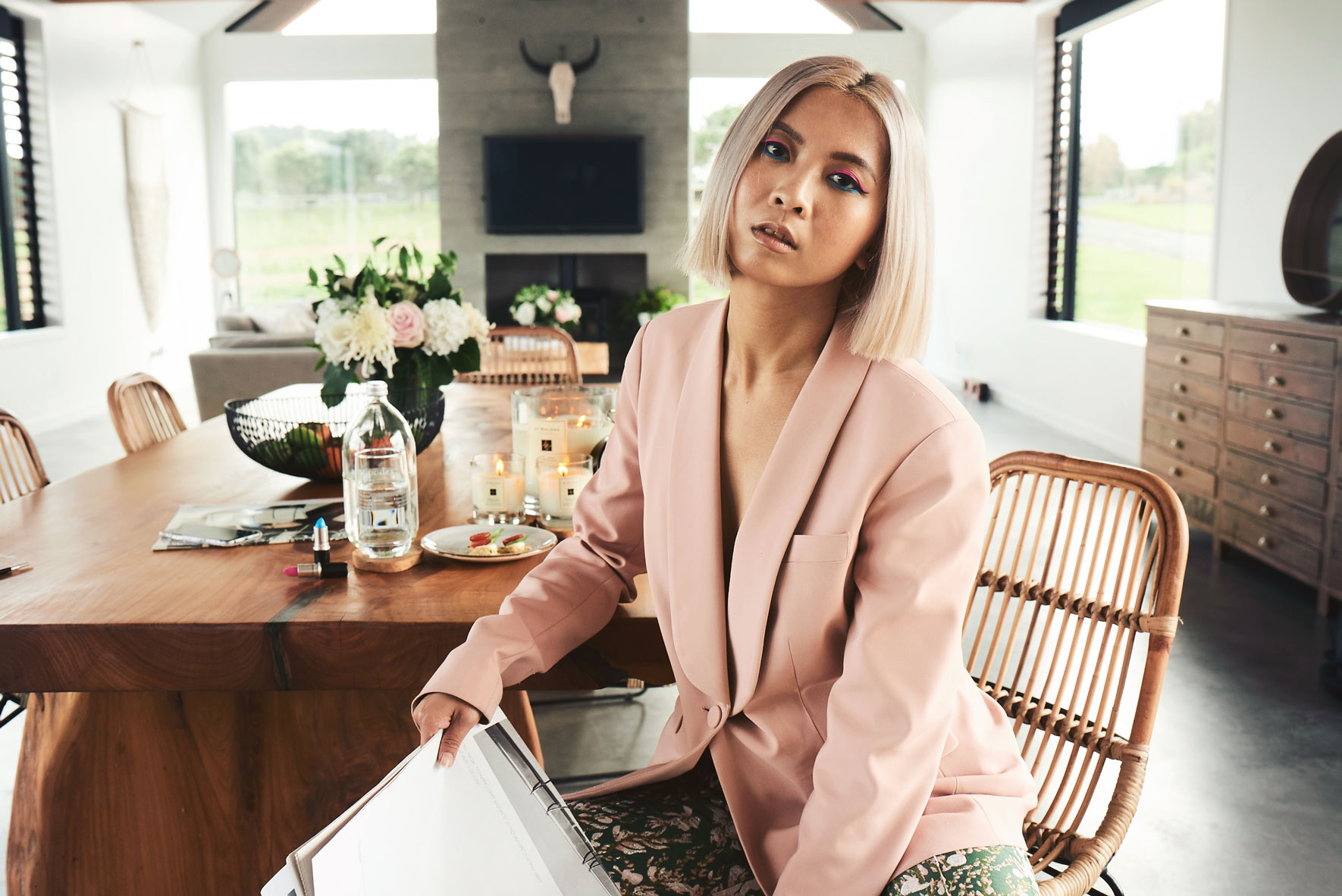 Every brand-influencer interaction has the potential to evolve into a paid partnership, and good clients know the importance of rewarding their talents, especially when big fashion houses like Gucci, Dior, Louis Vuitton and Chanel are already leading by examples.
The industry is starting to get the picture, with the growth of influencer economy on Instagram alone is valued at $1 billion by marketing agency Mediakix*. Many companies have increased their marketing or earned media budget in the last three years. Today, talents of the social media campaigns I art directed are either fully paid or receiving high-value gifts/trips as payment – working hard to fight for more.
Wish me luck.
Best, Aki x
Wearing Witchery Blazer, H&M Conscious Exclusive 2018 Floral Pants / Makeup by KieKie, MAC Cosmetics Senior Artist /  Photos by Karen Ishiguro