It's always Spring at MASU SKYCITY.
If you have been following my work for a while, you would know that I have a thing for photographing myself in restaurants,
especially those that are full of characters, cool themes and ambience, just like MASU.
It also gives me a reason to dress up – more!
With the cherry blossoms and Sakés exterior,
MASU offers that subtly surreal Japan getaway feeling.
My blogger mind asked me: if I didn't photograph it, did it really happen?
The barista here excelled in creative cocktail creations, I had a citrus based one
with a handcrafted ice ball, one inspired by a floral garden.
They were such dazzling complements to this dreamy location.
Inspired by Gucci Women's fall winter 2016 ad campaign that took place in Tokyo,
I dressed in bright colours and embellished tote. Fashion for me is all about having fun
and making my own rules.
Oh I will be back MASU, you vibrant, lively east-meets-west heaven.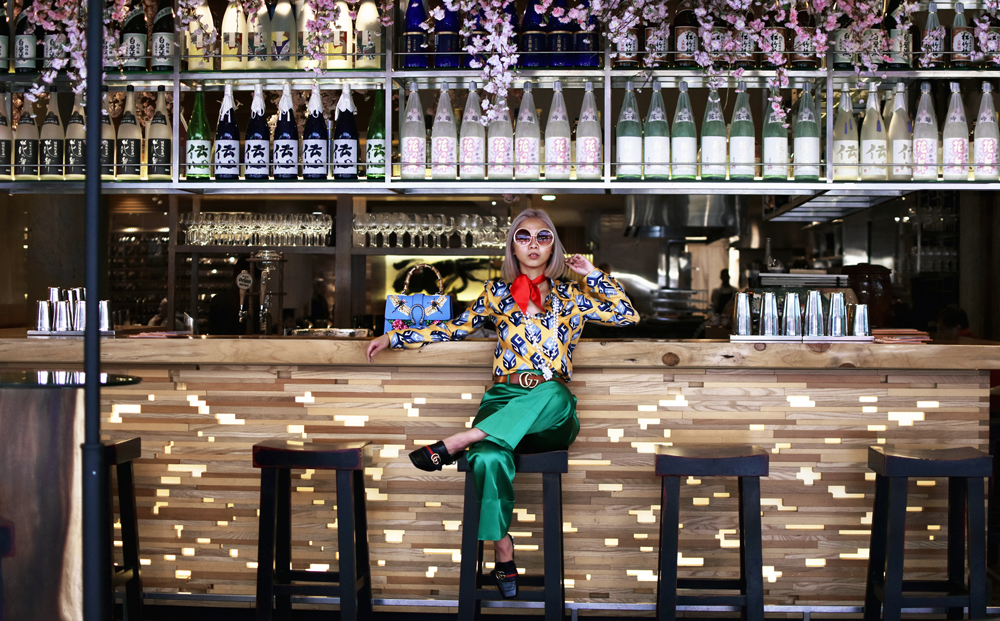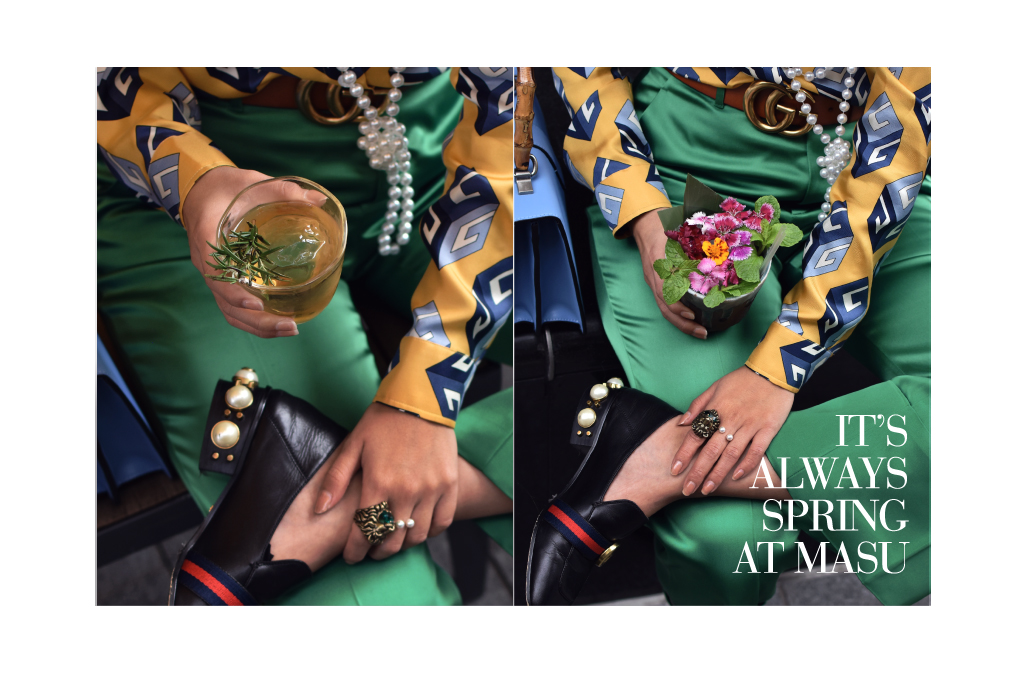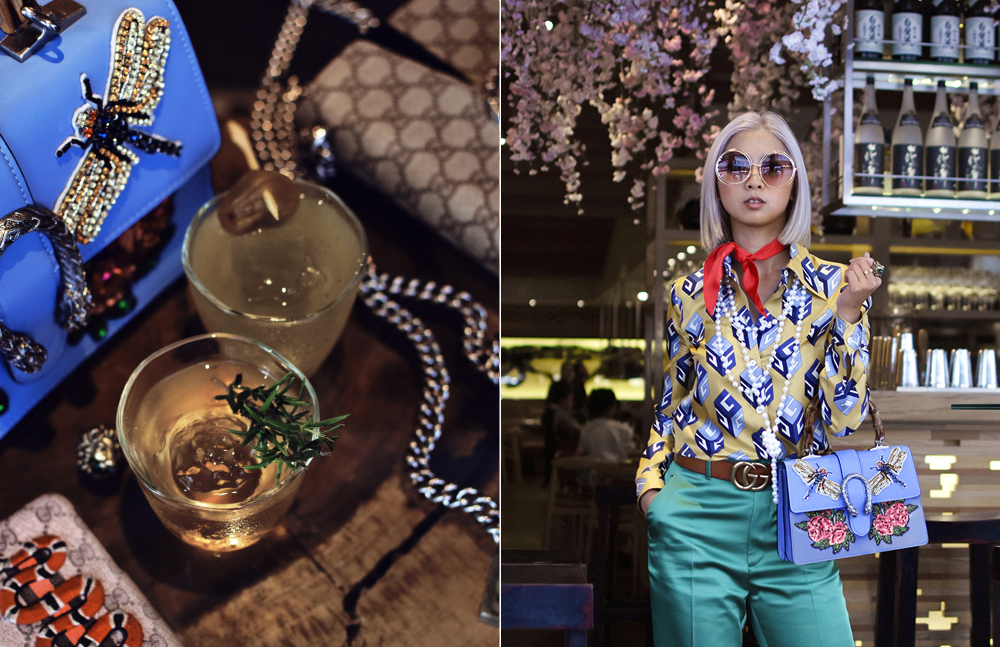 Client: SKYCITY
Wardrobe: Gucci via MatchesFashion, Bag via Net-a-porter
Aki xoxo