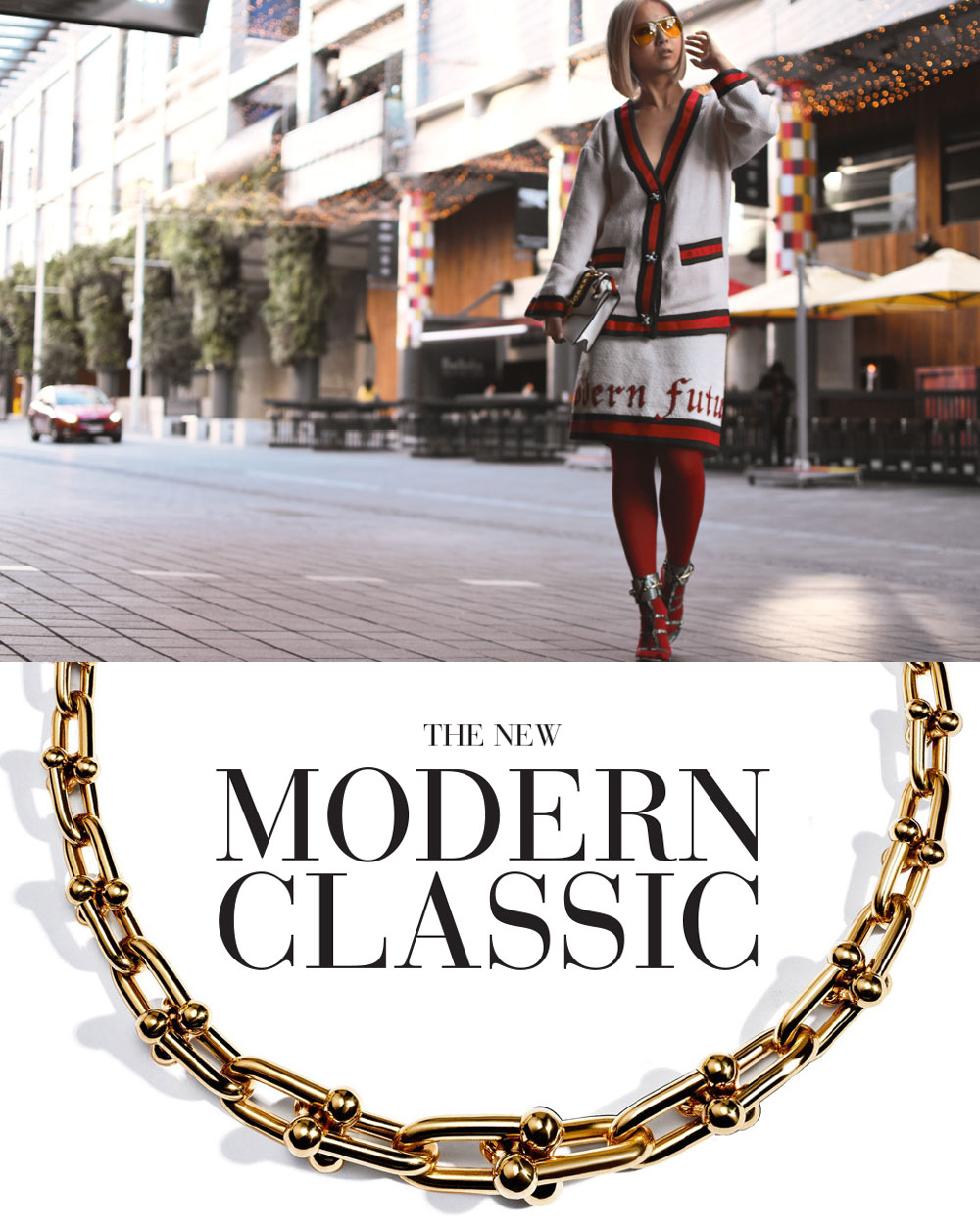 Modern classic reinterpreted as Tiffany and Co. launched the new HardWear collection with the legendary Lady Gaga fronting the ad campaign.
At first I thought: what an unusual choice of celebrity endorsement! The curiosity as an art director got me reading more into the thinking behind this campaign. Then I realised, she is without a doubt, the best person to represent this range.
The new Tiffany HardWear collection encapsulates the creative spirit of New York city and the energy of its streets. It is about the modern girl boss that challenges the status quo.
With that in mind, I put all my glamour dresses aside and opted for a Gucci outfit that is slightly more eccentric for the official launch.
If I can only buy one thing from the HardWear collection: oh tough… 

What's your favourite item from this collection?
Photographed by Andrea Bighetti, product images by Tiffany and Co. and photo with Mino taken by Alex @FourEyes blog.
Aki xoxo