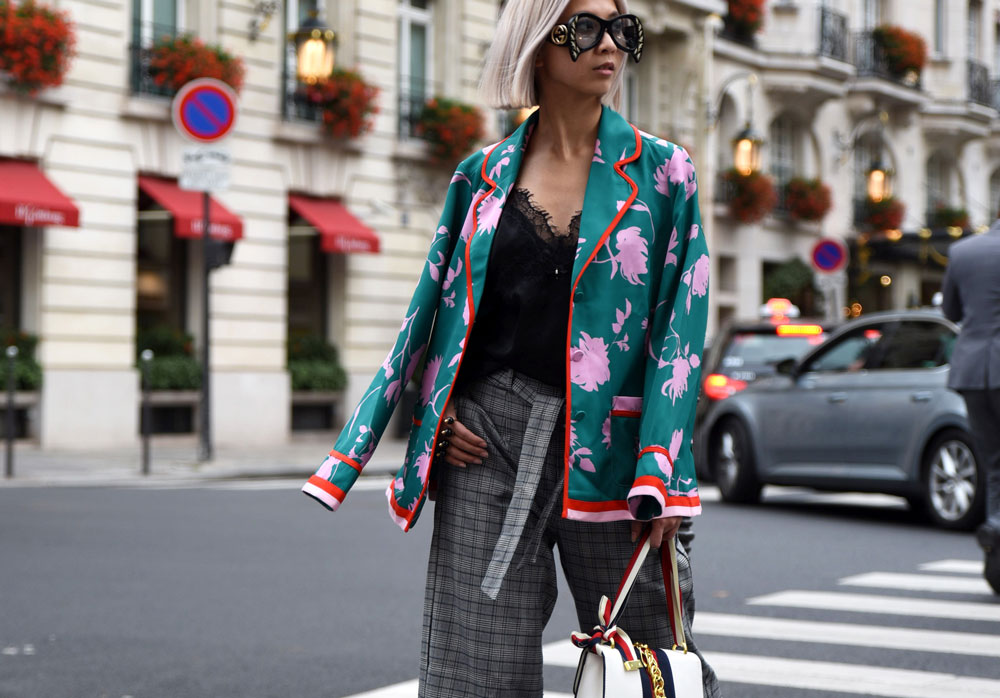 Yes I wear high street too, surprise, surprise.
A lot of people tend to have the misconception that being fashionable means
wearing designers top-to-toe.
Ladies, that's not true.

Here's my thoughts:
A perfect wardrobe is a healthy balance of investment pieces and your high street finds.
Whilst it's cool to have a few designer accessories to accentuate your looks,
mastering the art of making-your-high-street-pieces-look-like-a-million-dollars is the key
so that you don't break the bank.

Here are some of my purchases from last month that I was very proud of:
C/MEO COLLECTIVE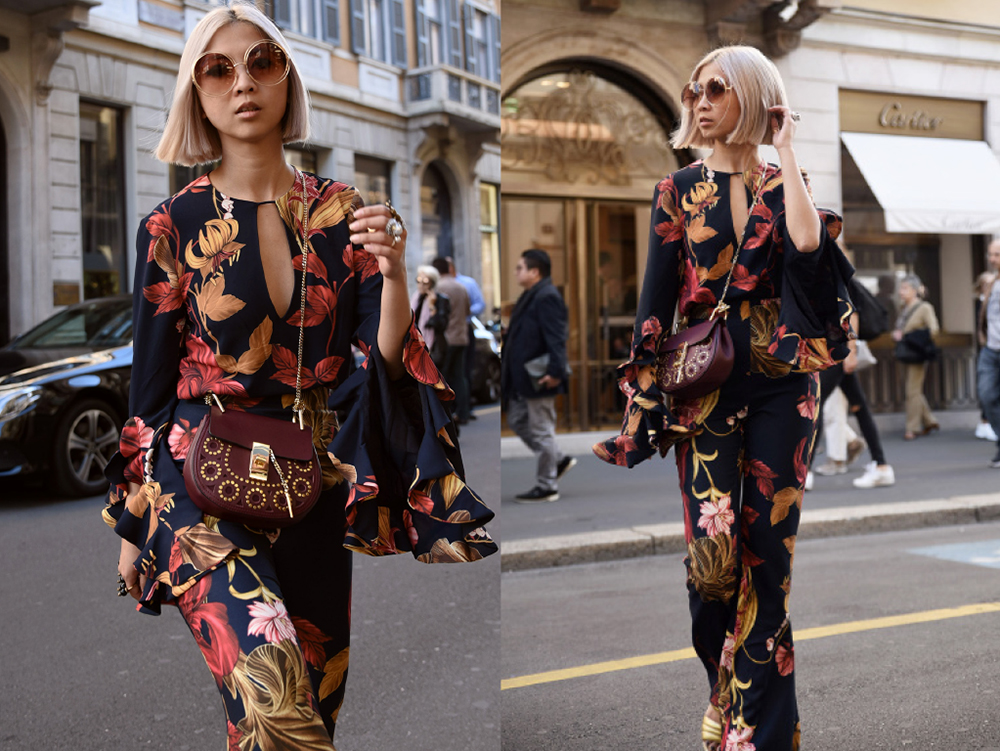 One of my favourite looks during Milan Fashion Week.
I always love statement pieces like these and C/MEO Collective always have the most amazing
craftsmanship and creative twist on their ready-to-wear collection.
Top + pants AU$329.90
Oh, use 'CMEO15' at checkout to get 15% off your first purchase!
H&M + Stradivarius + Op Shop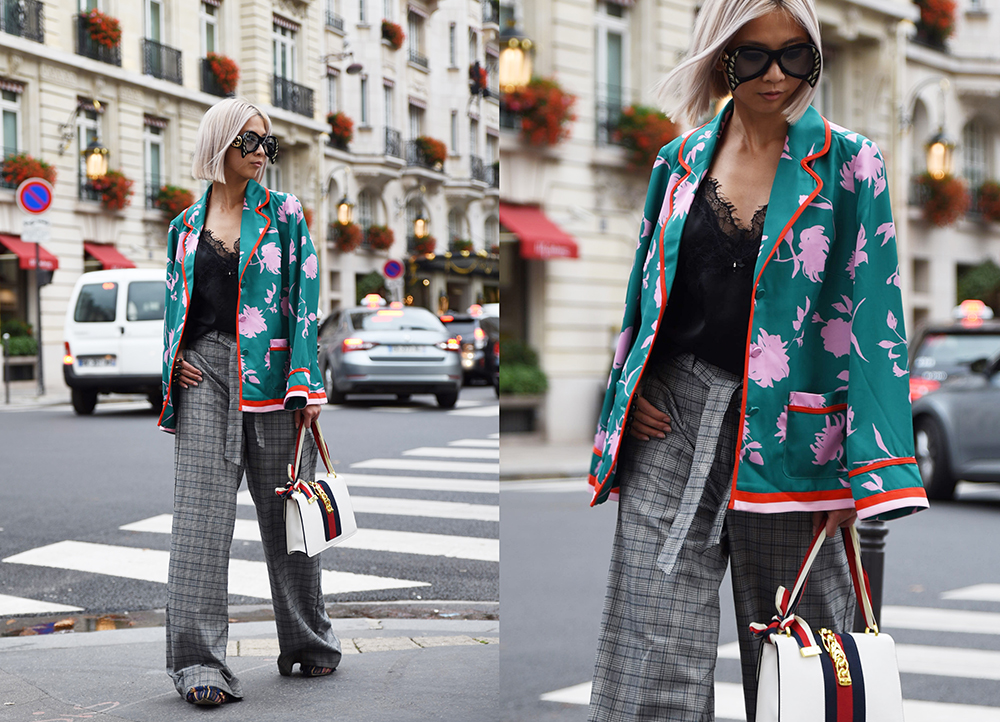 That black lace cami is not a new purchase but a basic piece as such is crucial
to add some feminine touch to my boyish outfits, and I can't believe I found mine in an op shop for NZ$10.
The €$35 H&M jacket was a love at first sight at the Paris Boulevard Haussmann store.
I simply love the unique colour combination and the lightness of the fabric as a transeasonal piece
(it was 25°C but I always feel more complete with some sort of layering).
You know you can't go wrong with a checked pants this season. I saw a variation of it in Zara and Bershka
but settled down with this wide leg version from Stradivarius for €$35.
MANGO
I remember British Vogue posted a photo of this dress and it soon became the most coveted high street
fashion piece. NZ$217 – take my money please.
Aki xoxo