With the SKYCITY pop up bar '86 on Fed' being my outdoor office lately,
it sparked a thought to share some tips on how I dress for cool and comfort.
BRIGHT & BOLD
Walking into autumn / winter doesn't mean dull or limitation in colours.
It only means more layers, more fun and more options.
Colour, there's nothing quite like it for affecting your mood.
The delicious thing about it is that wearing colour requires
little thought and yet makes you feel as though you have made an effort.
If you are after the modern New Yorker look that is equally standout and chic,
throw an oversized shirt underneath your sweater, flare pants, add heels and
you're ready to go.
The biggest impact piece will be the block color; opt for a bright coat,
if you worry it might be too OTT, tone it down with black.
Monochrome is over, this autumn winter, we are channeling rainbow colours.
.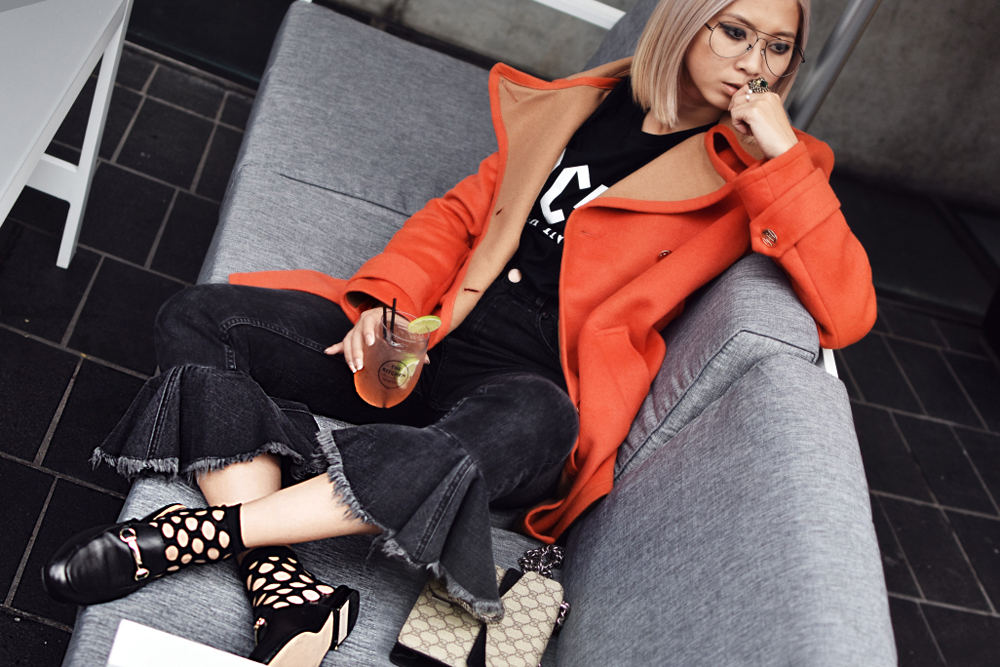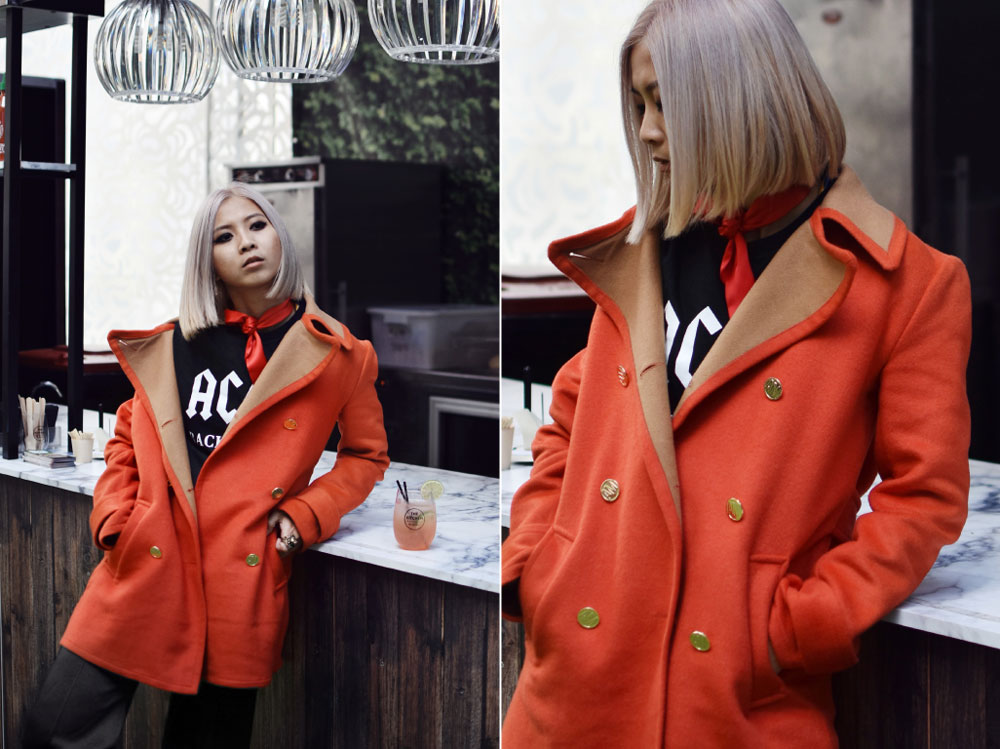 TAKING ABOUT
THE OPEN OFFICE
With the garden setup, flamingo ornaments and lounge music,
86 on Fed brings a dash of summer presence to
its garden inspired pop up bar.
Located underneath the Sky Tower, an open air environment simply means
the best place to chill under the sun, or in my case, an amazing space
to bring my laptop and develop ideas for my upcoming campaigns.
I love to come here between 11am-4pm,
when everything is nice and quiet.
86 on Fed will be around for another week
for those who love a bit of fresh air.
.
Outfit 1: Sweater from Gucci via Net-a-Porter / Shirt by Rhyana NZ / Pants tailored made
Outfit 2: Coat from Andrea Moore / AC/DC T-shirt / Pants and socks ASOS / Shoes from Andrea Biani
Aki xoxo