A new wave of swimwear trend arises, and it's definitely a go-to for those who wants to score the best-dressed card at the many poolside parties happening in the summer.
STATEMENT SWIMSUIT
Whether it's one-piece or separates – embellishments, ruffles, build-in corset and even pom poms have been introduced to the modern swimwear designs, blurring the line between swimwear and body suits.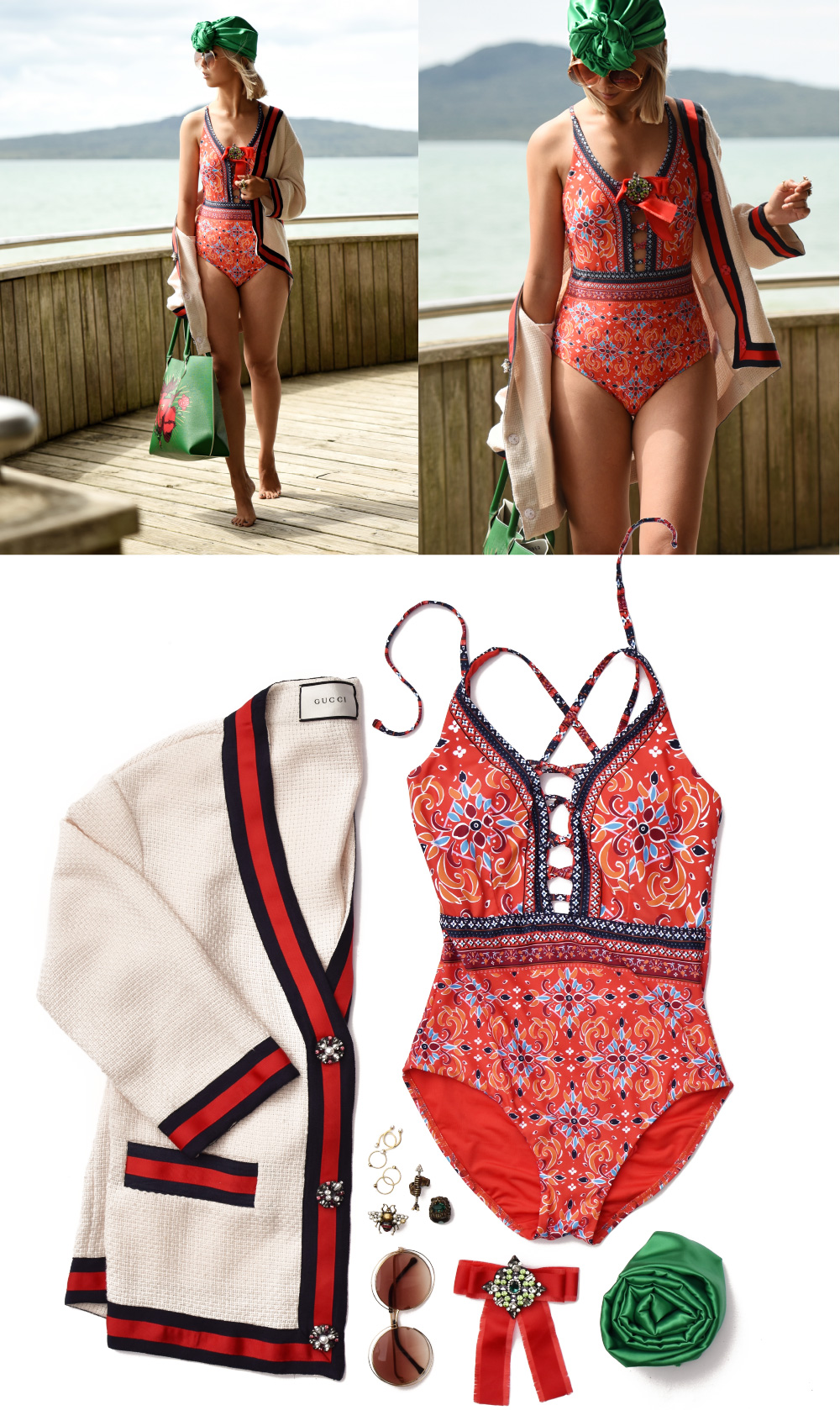 Swimsuit nowadays are even more multi-functional, with the purpose of camouflaging as a dinner outfit by pairing with pants or skirt. As the design becomes more elaborate and fashionable, so can the styling be. I styled my Moontide Indian Sunset one-piece with a scarf (wrapped into a turban),  cardi, lots of bling and colour clashes. You know me, more is more.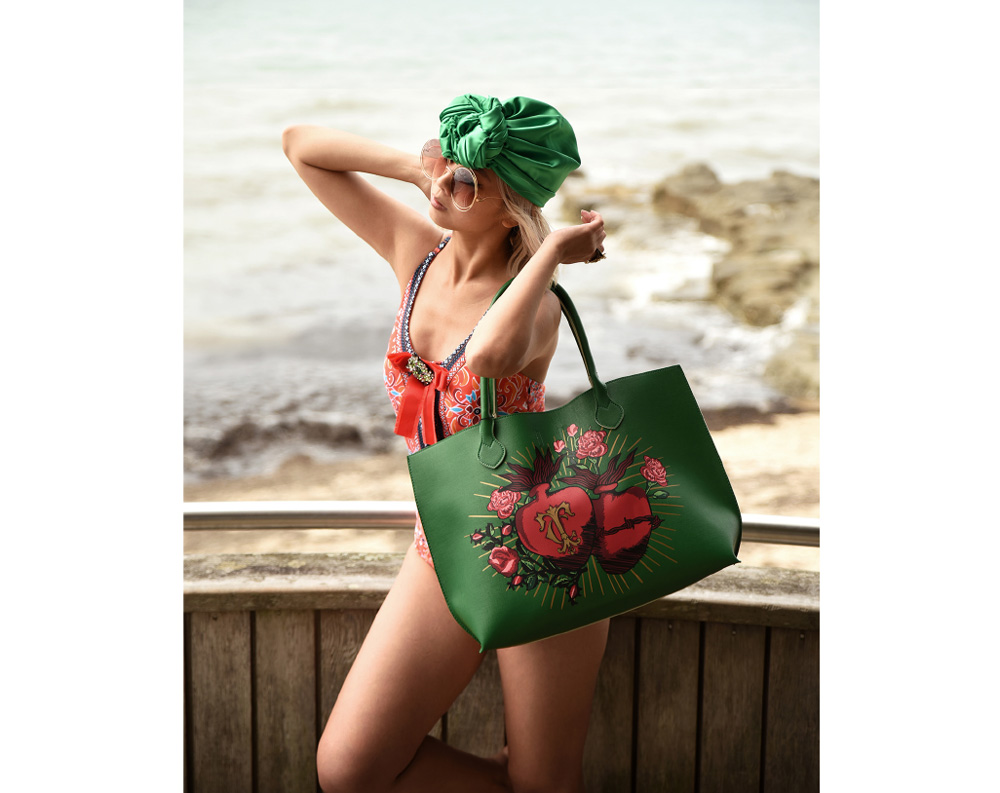 I have always been the itsy-bitsy micro-bikini kind of girl as an aftermath of my sunbathing passion, then I discovered the Zimmermann corset one-piece and things change…
Have a look at my current shopping lists:
Would love to know if you are a one-piece girl or a bikini lover, and which one of my edit is your favourite. Drop me a comment!
AKI xoxo