An exquisite red car drives onto the loading bay of the large flagship Dior store on Auckland's Queen Street, a woman steps out of the car with the latest Prada heels in flames. She walks into the store and is greeted by a vast display of handbags. She is businesslike in her approach, wasting no time on handling them or deliberating over her choice. "That one." She points at one of the latest designs. The store manager quickly wraps it up. She walks out of the store, gets into the car and leaves for her next meeting. The whole process takes exactly five minutes.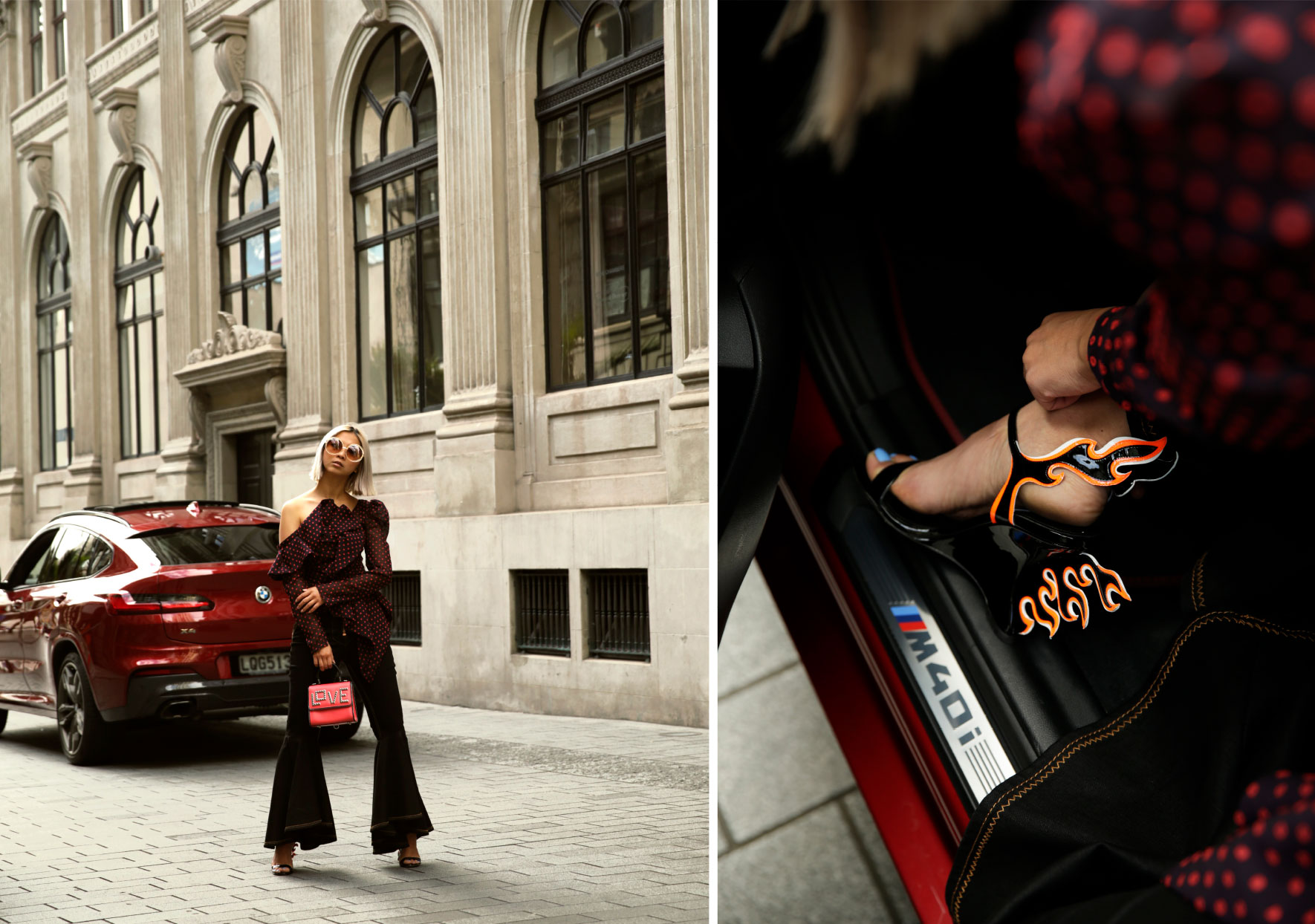 Her car, is a mirror reflection of her – fierce, versatile and never fails to turn heads.
The new sporty BMW X4 is extremely classy with plenty of room to stretch out and lots of space for storage. Just like a woman, its sloping roofline gives a sexy and stylish definition.
The boot size is big enough to swallow several large suitcases. Fold down the back seats and the X4 turns into a luxurious mobile studio or walk-in closet, perfect for her busy lifestyle, managing an art director career on top of fashion photoshoots, filming, meetings and events for The Sleek Avenue.
In Auckland, you really need a car that demonstrates both form and function. Four outfits, five appointments in a day, bring it on!

ALL EYES ON YOU
If you want a car that blends in, stop reading now. Red, a sartorial asset of an exclamation mark. It is passionate. It is fearless. It is unstoppable. And why be the firefighter when you can be the fire?
The BMW X4 has a stylish SUV-Coupé shape and luxurious Flamenco Red that truly stands out from the crowd, just like how The Sleek Avenue aspires to be. Start the car in the morning, and it sounds like it's ready to conquer the world with you.
The bottom line: with the right choice, you will never be invisible.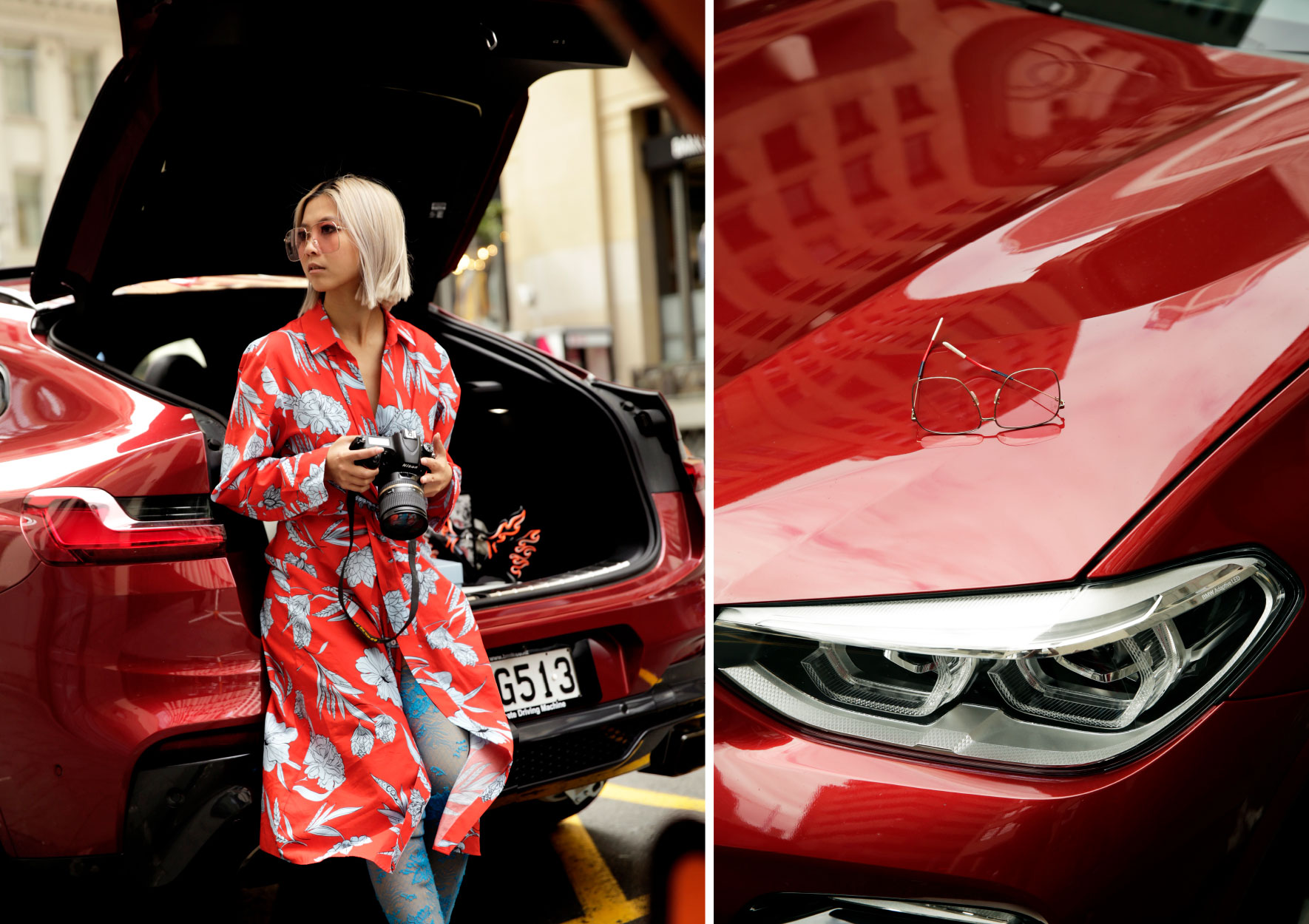 "Red, a sartorial asset of an exclamation mark."
For some behind-the-scene actions, including a demonstration of a very particular skillset – getting changed in the X4, go to my Instagram stories.
Happy watching.
Best, Aki x
This article is sponsored by BMW NZ.
Outfits: (look 1) Self-Portrait blouse, Ellery pants, Prada heels, Chloe sunnies, Les Petits Joueurs bag, (look 2) Fendi top, sunnies and bag, ASOS pants, Prada heels, (look 3) Zara dress, Gucci sunnies, Balenciaga boots. Photos by James Yang.