As fashion and beauty industries continue to evolve and embrace diversity, so does the New Zealand racewear scene.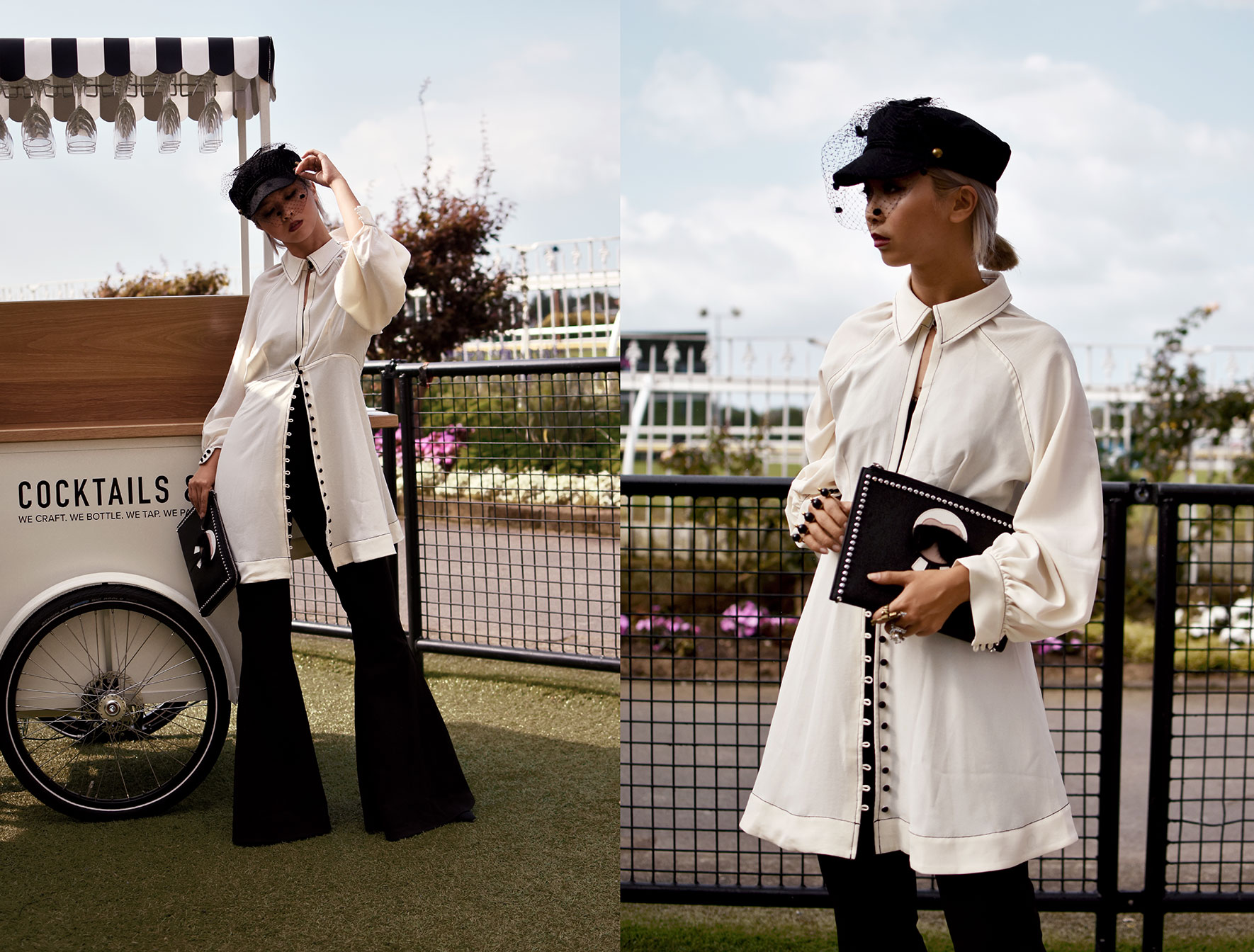 It's a truism that not everyone is a lace midi dress, pointy Louboutins and customised Phillip Treacy hat kind of person – me included, which is why when Auckland Racing Club (Ellerslie Racecourse) expressed an interest to partner up for a how-to-dress to the coming Vodafone Derby Day, I gladly accepted it.
As a food for thought, the beauty of modern women comes in various shades, body shapes and sizes, thus there's no reason why the same concept can't be applied to what they wear to the races – having a broader spectrum of styles, as long as the overall look is sophisticated and classy.
To challenge the convention, I opted for a slightly edgier and masculine look.
THE OUTFIT HUNTING DESTINATIONS
As e-commerce has soared, providing even more variety and personalised shopping experience to the consumers without leaving the house. Convenience is key and time is money – why spending half a day searching through stores after stores when you can have a whole new outfit delivered to you within a few clicks? For this black and white themed race, I mixed some high street and high end pieces, collected through online shopping. Here's how I shop: go to a website, filter the items by colours (check black and white), filter by pricing, scroll.
---
Here's where I shop:
https://www.farfetch.com/
https://fashionbunker.com/shop/clothing
https://www.shopbop.com/
https://www.freepeople.com/
http://www.revolveclothing.com.au/
http://www.asos.com/women/
---
The key is to go for an e-tailer with multiple labels fall under one site, finding everything you need from garments to accessories within one place, within one shipment.
THE FINAL TOUCH
Yes, that one very important accessory that completes the whole racewear look: the hat. For me, it needs to provide more than one wear. The Baker Boy hat with a veil combo is something that I have been wanting to try, especially after seeing a similar look on the Dior ad campaign for Spring-Summer 2018. The best thing about this is both pieces can be re-purposed and wear separately. Here is the link to the hat and here to the veil, both found on the same website.
"While there is a dress code in place and certain unwritten 'rules' as to what does and does not constitute racewear, as long as people stick to a certain degree of sophistication then we encourage them to have fun and try out different looks. We're definitely seeing more edgy styles make an appearance, no doubt aided by an expansion of retailers in Auckland and increasing access to international brands through online shopping. We love witnessing this evolution and hope to see more of it throughout Auckland Cup Week."
Olivia Kinley, Executive General Manager, Auckland Racing Club.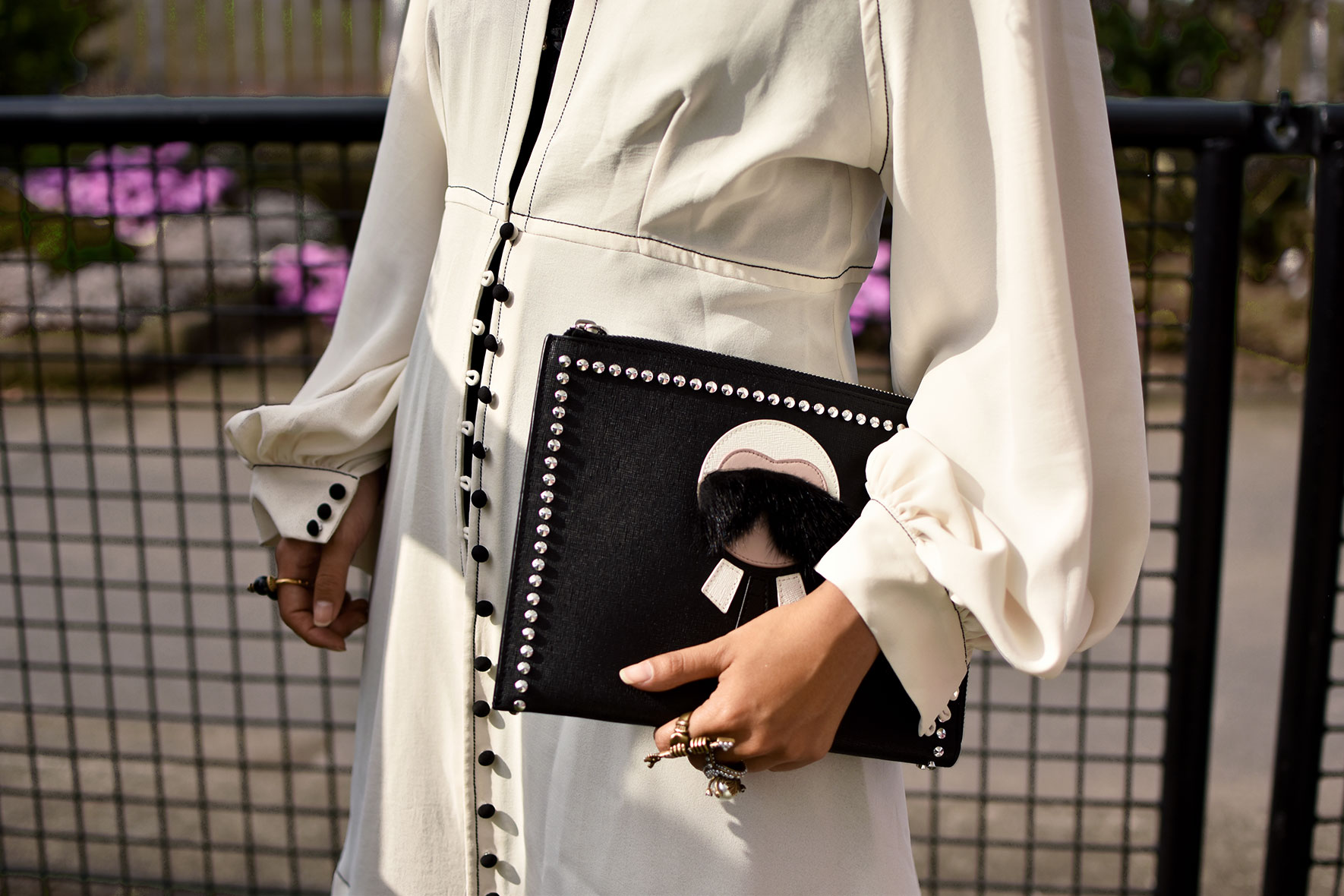 The dress standards for racing events continue to evolve organically, which is an exciting time to explore and express your creativity. So if you have no plans on Saturday 3 March 2018 and need a reason to dress up, come join us this Vodafone Derby Day, tickets can be purchased here. There's also a Viva Prix de Fashion competition you can participate too.
AKI xoxo
Babetown mini dress from Free People, hat and veil from ASOS, pants from Mossman Clothing, clutch from Fendi, rings from Gucci.
This editorial is sponsored by Ellerslie, Auckland Racing Club.