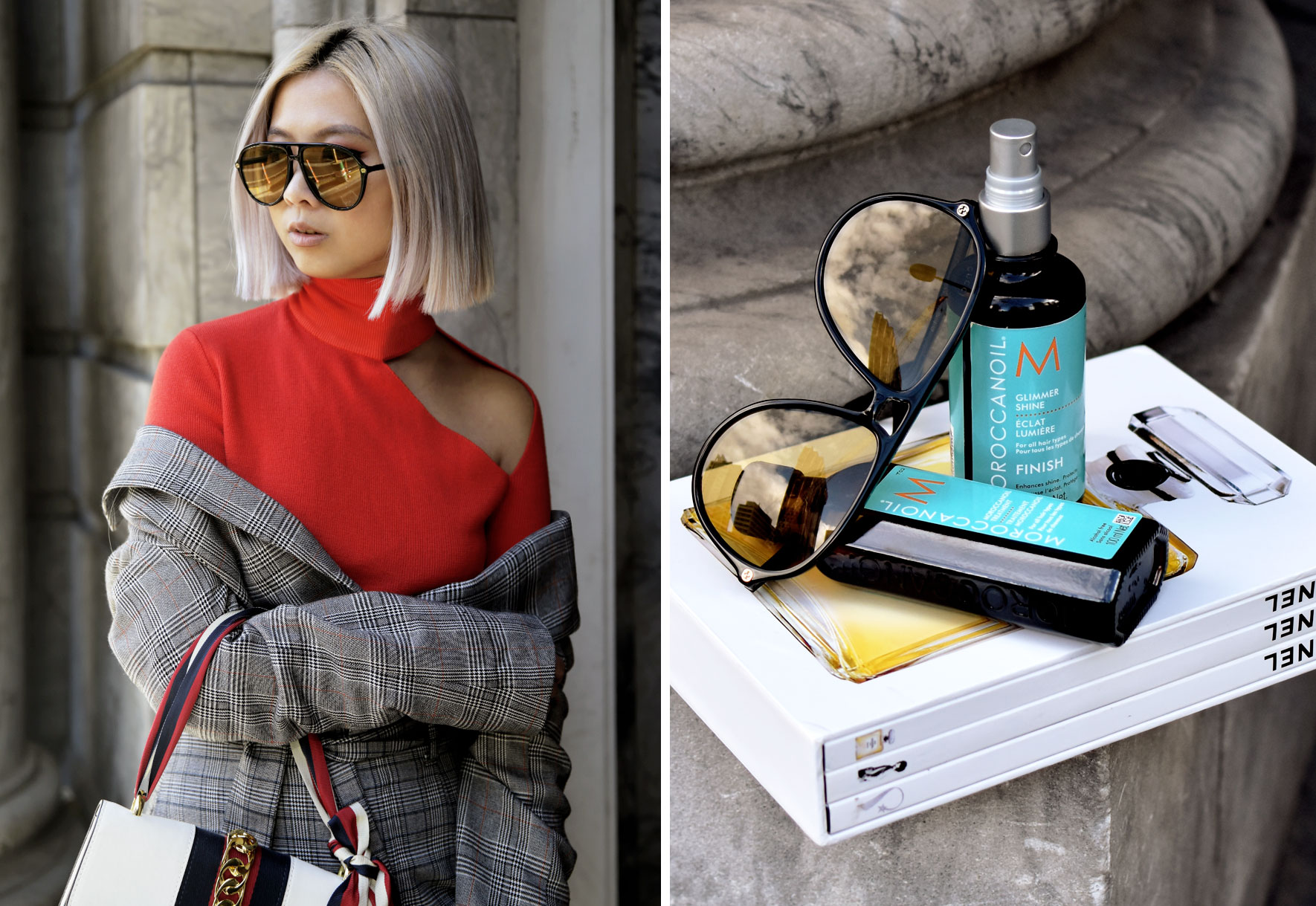 Imagine an emoji of me – it would be a face, giant sunnies and my blonde bob. Yes, my hair is my trademark. In fact, it's part of my brand.

Thanks to technology advancement, hair colour swatches have been expanding, with unusual hair colours like pink and lilac gaining popularity since the last three year.
To prove my point, #haircolour had 19 million tagged posts on Instagram while #hairgoals gathered 6.1 million, showcasing a wide spectrum of colourful yet silky hair. And ask anyone who bleaches their hair monthly, maintanance is crucial to keep a healthy, silky and photogenic hair.
So, the real question here is: how do I keep my hair looking flawless at all times?
Beautiful hair doesn't happen overnight, which is why constant treatment is important. Celebrating 10 years anniversary, Moroccanoil is most well-known for its iconic Moroccanoil Treatment made with its signature ingredient, the argan oil that smells absolutely divine. I use a little bit of the treatment oil over clean damped hair before blowdrying, which makes my hair more manageable and smoother with each use.
That asides, my current FAVOURITE – is the Moroccanoil Glimmer Shine. It acts like the highlighter for hair and it gives you an instant 'glow' that haircare lovers are obsessed with. This hair shine spray creates an invisible veil of pure, luminous shine and also enhances color and highlights, for hair that reflects beautifully in any light. Have a look at my latest photoshoot here and you will understand why I carry this product with me at every photoshoot. I do a light mist on my bob and pat it down with my hands and voila; instant shine!
Best, Aki.
This article is sponsored by Moroccanoil.