Perfectly simple, all-ages appropriate and fashionably timeless, a Little Black Slip Dress (LBSD) is the dream combination of elegance and effortless style. Whether you are wearing it for the evening or layering for day, the LBSD is a wardrobe staple that will take you places.
For a chic everyday look, I layer my LBSD up with my favourite Anna Quan white shirt and Timberland boots. Add a bold accessories to accentuate the look.
Pair it with a velvet top and a pair of killer heels, you now have a whole new outfit for the night out.
A LBSD is perfect for an off-duty day too! I wore this with a pair of gladiator sandals last weekend.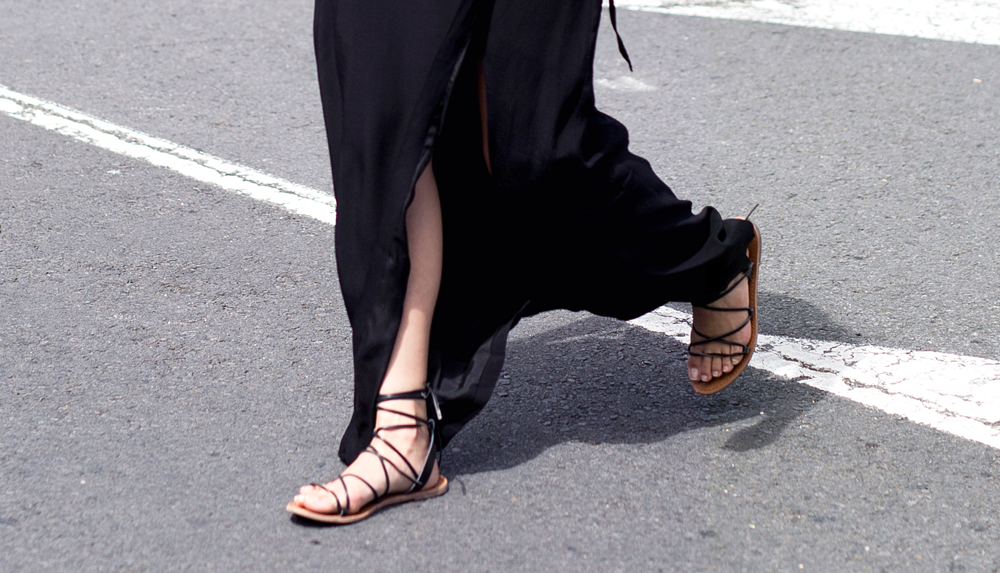 This dress is from Keepsake The Label. You can get your LBSD through The UNDONE Store • ASOS • Shopbop • Country Road
Outfit 1 and 3 photographed by Annupam, the rest by yours truly.