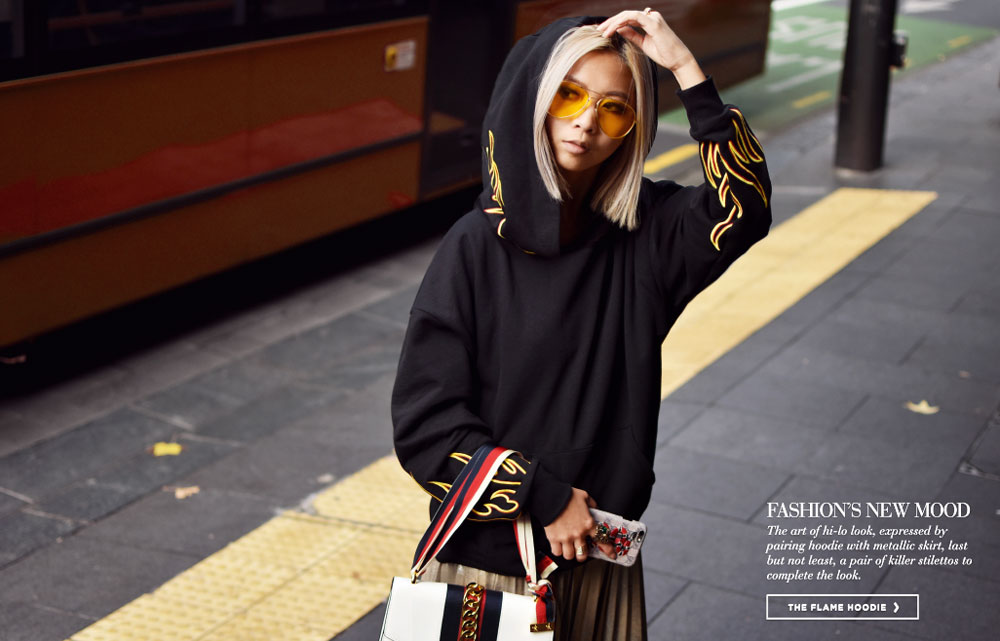 THE NEW CHIC
I've always thought hoodies are for graffiti artists,
an ex-boyfriend of mine always wear them with a few spray cans in his pockets
(please don't judge me now).
Ever since Alessandro Michele introduced some elaborated hoodies
into the Gucci collections, I instantly felt in love with them.
When choosing a hoodie, I tend to look for something with a modern bang:
think oversized hood, intricate detailing or playful colours.
My first hoodie is from the REVOLVE house brand: LPA
and boy, look at those flame embroidery!!!
Scroll down and hope you like the way I style it 🙂
.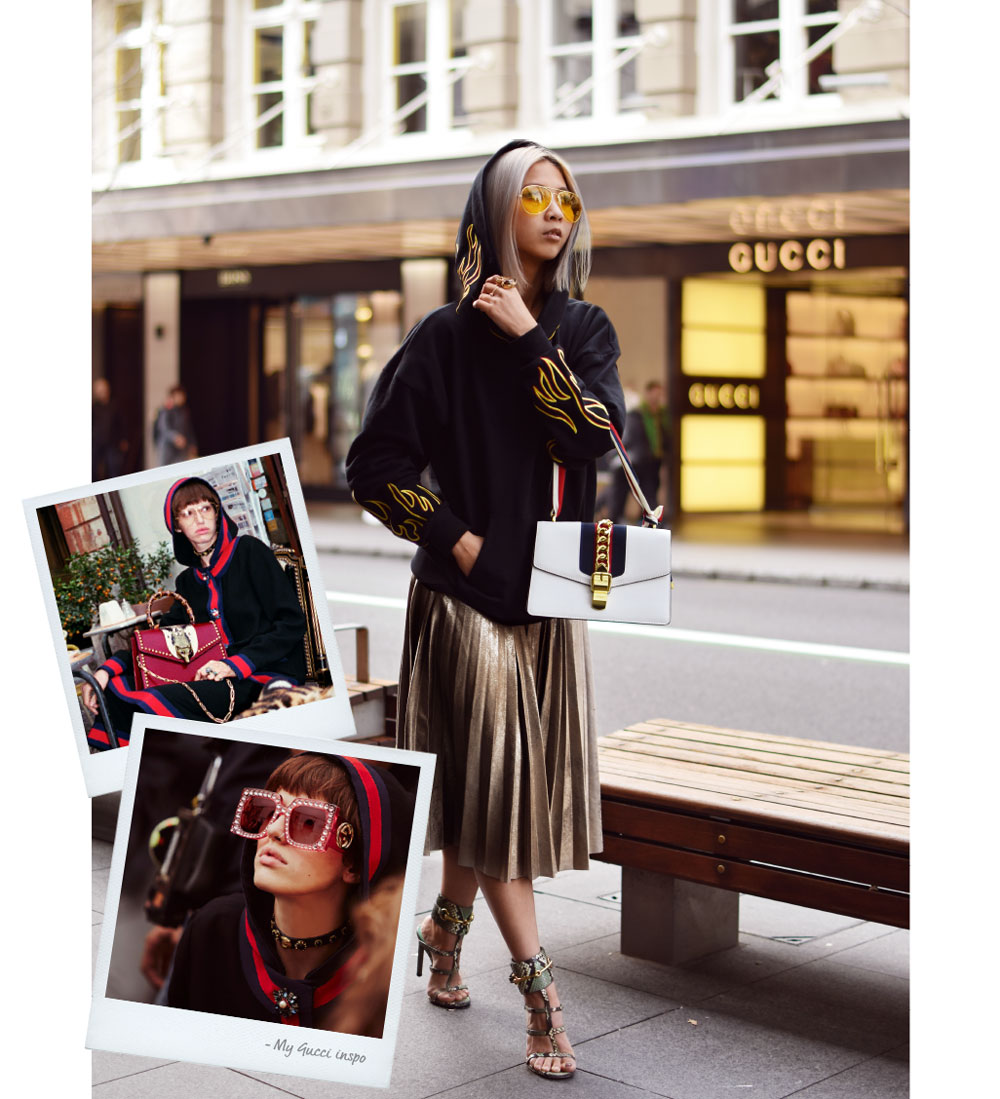 AKI'S PICKS
THE HOT HOODIE
So hot you rock my socks!
THE HI-LO PAIRINGS
Hi-lo dressing is the art of combining formal and casual pieces in a way that strips the former of its stuffiness,
and the latter of its off-duty vibe.
Personally, I like to pair my hoodie with a structured skirt. If you worry it might be too offbeat for your taste,
here are some pairing options you may try.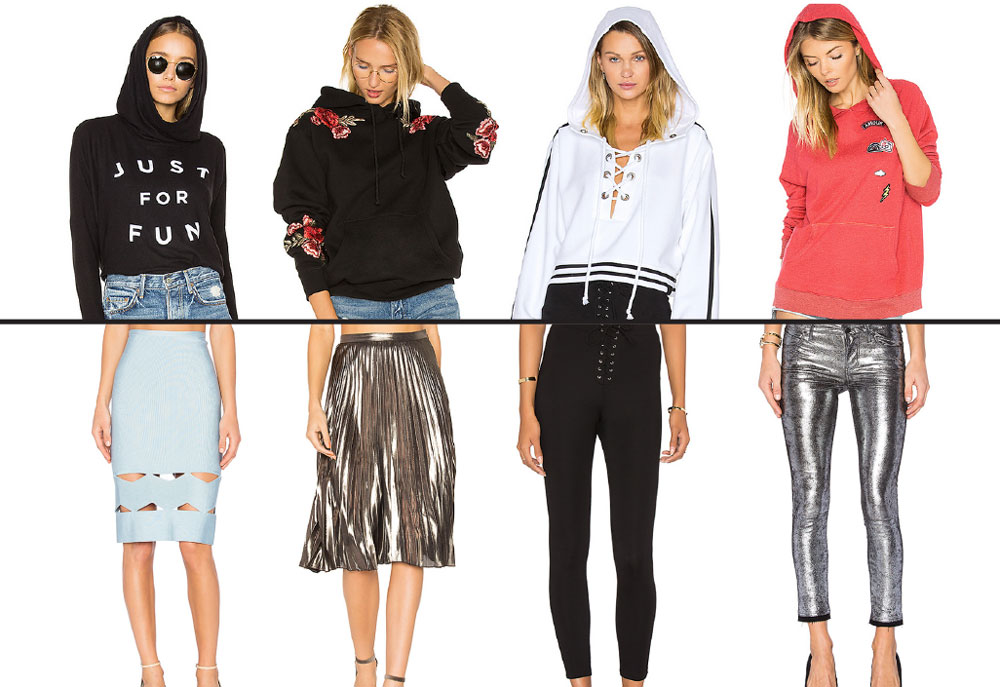 Hoodies (left to right): Just for Fun • Paige Floral • Fenty by Puma • Coral
Matching bottoms (left to right): Bandage Skirt • Metallic Pleat • Lace Up Skinny • Metallic Skinny
.
THE SKY HIGH HEELS
I keep my shoes simple when there is a lot going on above.
Khaki Giuseppe Zanotti • Red Schutz • Tony Bianco
.
Aki xoxo