Whether the fashion industry is aiming to reach new consumers in the Asian market or the increasing diversity awareness in a global scale, there has been a noticeable trend on the runway and on the high street, in adopting Asian-influenced design in their collections. The H&M Studio Spring/Summer 2018 collection has no exception.
Some sadly turned out to be a hot topic of cultural appropriation, others are passing with flying colours. This collection is definitely the latter.

This season, H&M Studio draws inspiration from Japan's minimalistic design and abstractism, translating this beautiful cultural exchange into quality pieces that celebrates both femininity and masculinity.
THE RISE OF ASIAN INFLUENCE
Asia has become a major focus for fashion and the luxury market in the past year. Mega luxury brands like Gucci, Dolce & Gabbana and Proenza Schouler respectably incorporating Asian narratives in their creations. For me, it's simply an amazing time to be alive!
Unlike most designers that prefer a more elaborate take on Asian prints, H&M Studio SS18 collection opted for a subtle yet modern execution on Japanese art, translating this beautiful cultural exchange into pieces that embrace femininity and masculinity.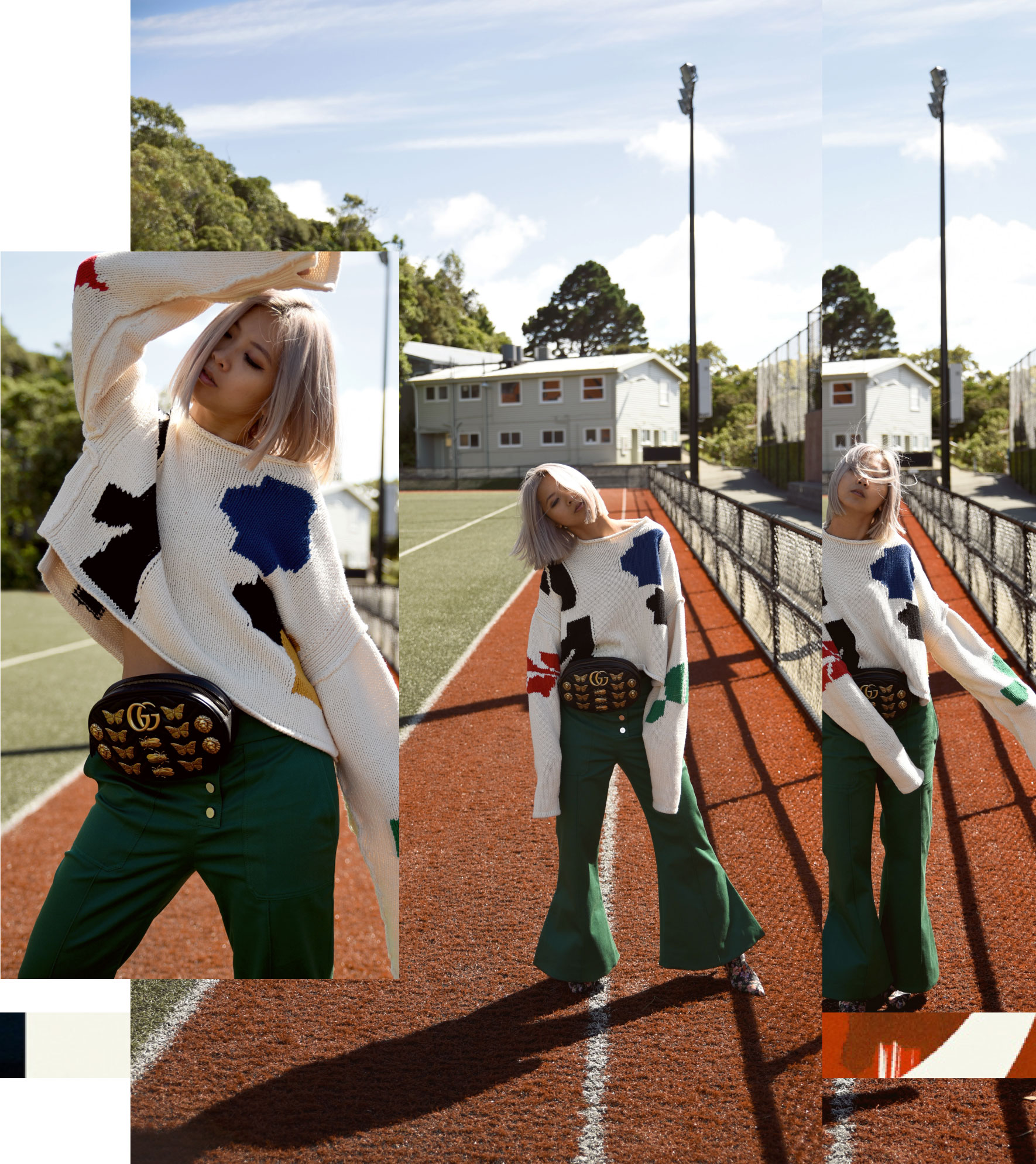 The show takes place at Paris Fashion Week today at 10.00pm CET, which is 10.00am March 1st NZT.
Continuing its 'see now, buy now' modus operandi following its show at the Musée des Arts Décoratifs, H&M will also be sponsoring a major exhibition on Japan at the museum later in the year, in celebration of France and Japan's historical cultural exchange.
This collection will be available directly after the show and in Sylvia Park, Auckland, New Zealand from 1 March.
Aki xx
—-
Wearing H&M STUDIO SS18 dress, Chloe sunnies, Fendi tote bag, Public Desire sock boots; H&M STUDIO SS18 sweatshirt and pants, Gucci embellished belt bag, Zara sock boots.
This photoshoot is art directed, styled and photographed by yours truly, assisted by Andrea Bighetti.