Shoes have always been my poison and I am the kind of person that will invest in quality
statement shoes, scroll through my Instagram feed and you know what I mean.
For me, an ambassador role is not just about getting paid to promote your client's products.
It is to promote products that you strongly believe in.
 I have to admit, I was a little
skeptical at first as I have very high expectations of the shoes I own.
Style, craftsmanship and quality are simply the mandatory.
I soon changed my naughty perception as I scroll through
the selections from Andrea Biani and I was amazed by the variety they offer.
Senso, Jeffrey Campbell, Diesel, Windsor Smith, Sol Sana and the lists go on.
I am spoilt for choice.
My favourites of the month are these Diesel Solstice sneakers and Jeffrey Campbell ankle boots.
They are both stunning in their own way and they work well with almost any outfits I have.
These are something that I could easily take from desk to dinner. The best part when I shop
with Andrea Biani, I do not need to worry about import tax (enemy of my life lol)!
How cool is it to have such an amazing retailer in New Zealand?
Putting on a good pair of shoes is like having a perfect makeup day,
I can simply imagine an invisible halo as I walk.
Thank you Andrea Biani, I am feeling that halo 😉
Styling my Jeffrey Campbell with a monochrome outfit and a matching jacket for a maximalist effect.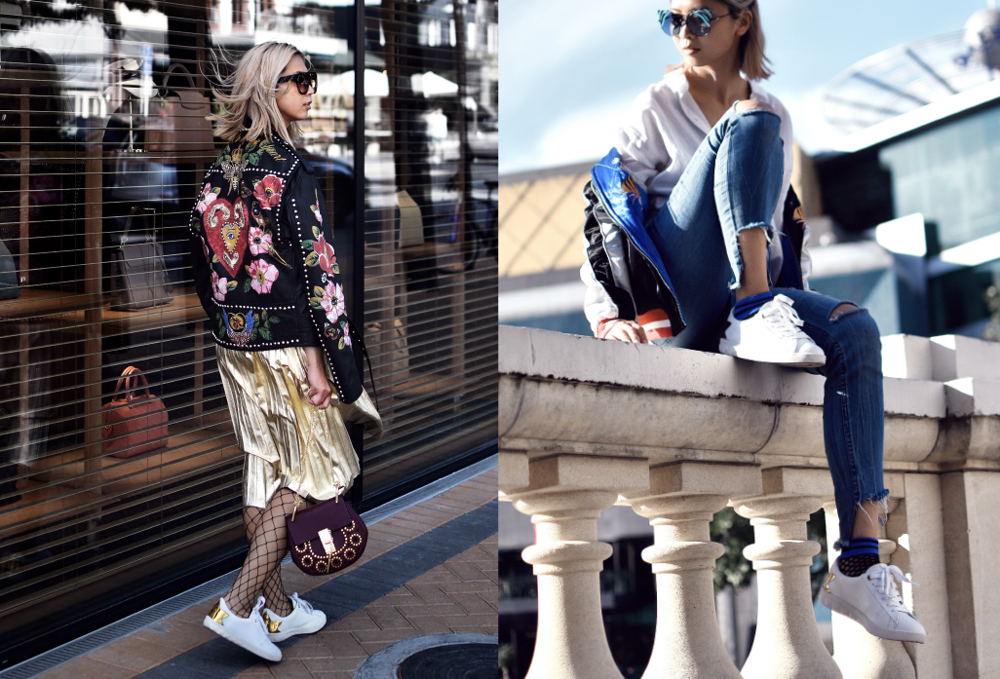 Wearing this highly versatile Diesel with some playful stockings.
0
Client: Andrea Biani Shoes
Wardrobe:
(with Jeffry Campbell) Anna Quan Shirt, H&M x Balmain jacket, Trelise Cooper sunglasses, Chanel bag
(with Diesel) Balmain top, Trelise Cooper jacket and skirt, Chloe bag
Photographer: Yours truly, photo (1)(3) by Annupam
Aki xoxo